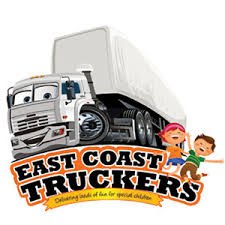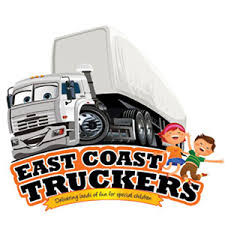 Haulage, logistics, transport, call it what you will, it's a competitive market place.   Couple this with the geography of being just a stone's throw from Felixstowe, one of Europe's busiest container ports, it's therefore no surprise that competition is fierce.
However, we're also extremely fortunate to work in partnership with some of the best haulage companies in the business and in direct competition with a few rather accomplished outfits as well!  Given the doggedness of the industry, the opportunities to come together for the greater good are few and far between but on Sunday 27th August that's what we'll be doing.
Anglia Freight is proud to be supporting the East Coast Truckers Charity Convoy again in this year's bank holiday weekend event on Sunday 27th August.
Who are East Coast Truckers?
The East Coast Truckers is a registered charity, providing memorable days out for disabled and disadvantaged children aged between 5 and 16, living in East Anglia. The charity provides much-needed equipment, therapy and special days out as well as free holidays for all the family.
What happens on the 27th August?
Every year, the charity takes a group of children on a special road trip.  Starting at County Hall in Norwich at around 10 am, the children's transport for the day consists of approximately 80 trucks of assorted sizes and colours.   Each cab takes one child and their carer to Pleasurewood Hills for the children to enjoy a day out and have hours of fun and entertainment to a chorus of cheers and honking horns.  Afterwards, they begin their homeward journey reaching Great Yarmouth seafront at about 6 pm where crowds gather to wave the children and trucks on.
So, if you're free over the bank holiday and fancy a trip to Great Yarmouth on Sunday 27th August, please pop along and support this wonderful charity and hello to all the volunteers.  It is quite a spectacle!
How do I get involved?