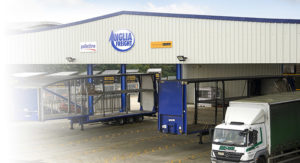 Anglia Freight's priority is to give our customers the best service. To help us, we have forged strong long-term relationships with two of the UKs most recognised trade partners; Palletline and Hazchem. With full UK coverage, they both are a very cost effective way for Anglia Freight to move consignments across the country.

Palletline  is the UK's leading palletised distribution network. It is 100% shareholder owned and Anglia Freight is a shareholder member. If it is on a pallet, Palletline can handle it, safely, reliably and cost-effectively across the UK.

Hazchem is the UK's only pallet network dedicated to chemicals with a dedicated ADR overnight pallet network and fully segregated transit hub. As a member, Anglia Freight is fully ADR compliant to handle, deliver and collect hazardous goods at a competitive price.