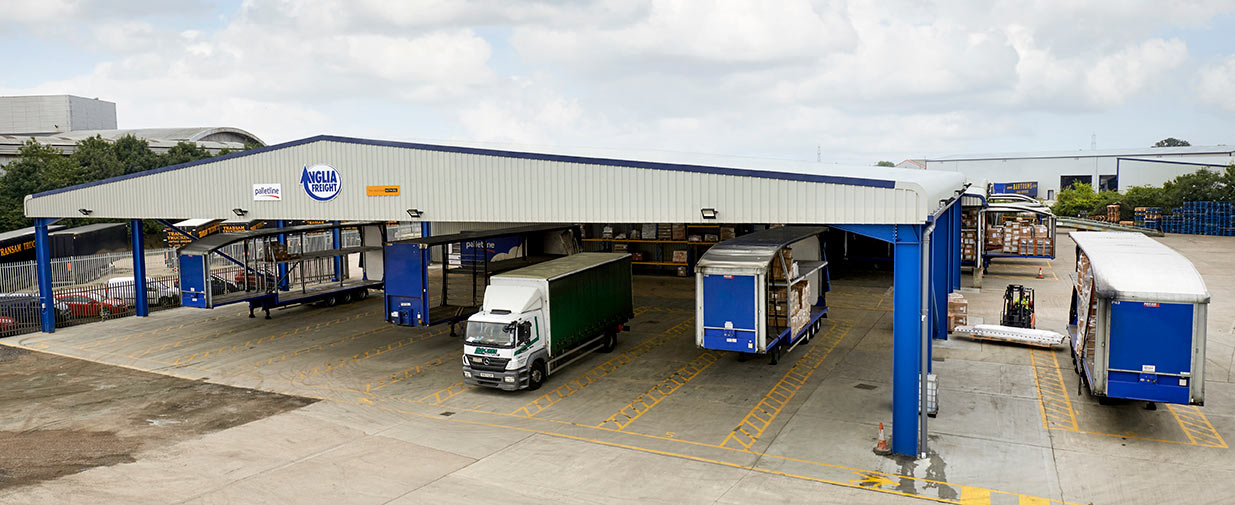 Saturday 17th September 2016 will go down in the history books for Anglia Freight! Our new £500,000 transit hub facility was officially opened at our site on Mid Suffolk Business Park.
This is an exciting new chapter for us in our business expansion story. We've been at this site delivering freight on behalf of our customers for just over 15 years. It's a great location and we employ over 80 people from the local community.
Our investment in the new 17,000sq ft. facility means we can continue to grow our business from strength to strength. It provides a covered loading and unloading area which is directly connected to the warehouse as well as low energy lighting and solar power generation, benefiting customers and employees alike.
Our process for moving pallets through the Anglia Freight system will be quicker, safer and more efficient, improving the quality of service for our customers as well as increasing the volume of pallets that Anglia Freight can handle each night.
We'd like to say a huge 'thank you' to everyone that helped us celebrate! To the Anglia Freight team and their families, as well as Amy Liston of Palletline and Nada Marinovic of the HazChem Network who performed the official opening and cut the ribbon – thank you for your continued support.
New Transit Hub – Benefits to our Customers and Employees
1.     1-way traffic system
We can load and unload pallets quicker and move them more efficiently through the Anglia Freight system
All Priority Freight will have their own time slot making it easier for them to hit their connections on time
2.     Undercover and fully lit
Freight is kept dry and protected
Pallets can be labelled easier and quicker
A more comfortable and hospitable working environment for our teams
3.     Improved Health & Safety
A simpler and more straightforward layout enhances our already high levels of Health and Safety.  Keeping our teams safe is our priority.
Read more about the official opening in our press coverage in the East Anglian Daily Times.
Need more information? Call 01379 872872
Email sales@angliafreight.co.uk
Click our Distribution page for further details